Overhead Crane Single Girder
The centralization of single girder cranes, together with the minimum weight, makes this configuration optimal for space use.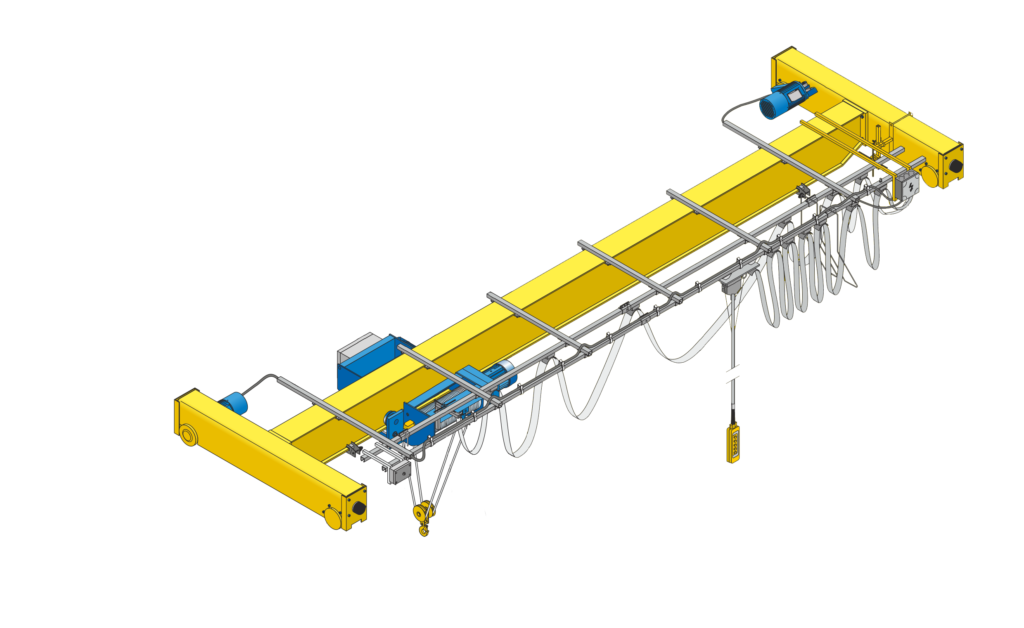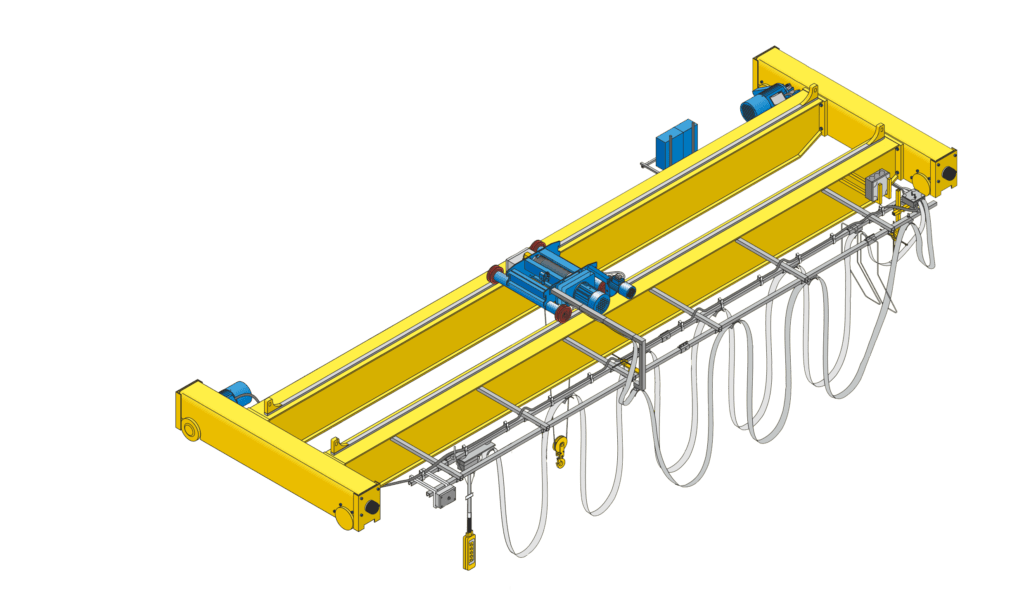 Overhead Crane Double Girder
Thanks to the measurement technique employed, the double girder design has an optimized weight, reducing its loads on the structure, and improving stability when holding a higher load.
When built correctly in the factory layout, this kind of overhead lifting system is very efficient and highly reliable. The monorail only provides two directions of hook travel:
And along the axis of the monorail beam.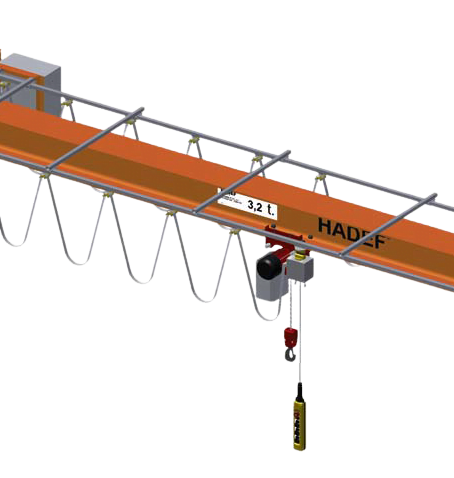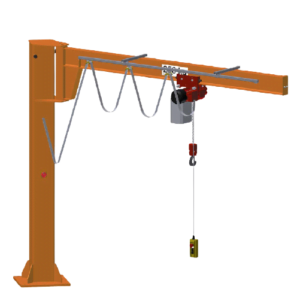 Jib cranes can be fitted in low headroom or standard headroom configurations, either with a chain or using wire rope hoists. These cranes are widely popular for their high precision in manual or controlled wheeled movement.
To ensure continued 360° movement, Misr for Engineering Works has manufactured and patented its very own jib crane design, allowing it to complete 360° motions repeatedly and successfully.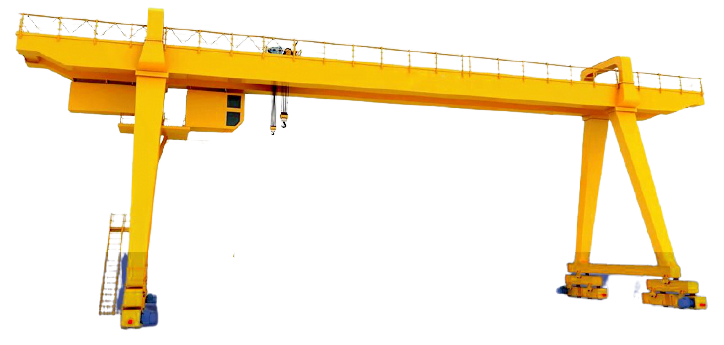 Unlike Bridge cranes, Gantry cranes have legs and move on runways which are usually on floor level.These cranes are highly efficient to work outdoos, achieving high speeds and capacities.(also referred to as Portal Cranes and Goliath Cranes).
Can also be designed as one side of the crane runs on elevated runway, while the runway for the other side is on ground level, in this case its is referred to as Semi-Gantry crane.