Being crane manufacturers that put quality above all comes with the obligation of choosing cranes' suppliers that do the same. When it comes to globally trusted superb quality, we could never find a better crane supplier than the Spanish manufacturer, GH Cranes & Components.
GH Cranes & Components is a globally recognized industrial business group established back in 1958. The company is globally known for its 62+ years of expertise in elevating businesses by providing them with the best crane supplies of the best quality and the highest durability.
Starting in the early 2000s, Misr for Engineering Works was honored to finalize GH's exclusivity contracts. Being the sole agent and exclusive distributor of GH's exquisite Spanish crane components, we empower our products by mixing our innovative lifting solutions with their superb lifting pieces.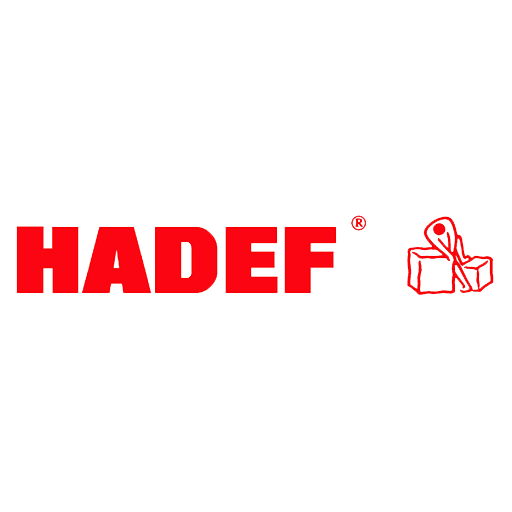 Another international supplier we take pride in being its sole agent in Egypt is HADEF, a German crane trademark supporting crane manufacturers since 1904. What motivates us to attribute HADEF to part of our success is that their lifting components' reliability and longevity are unrivaled nationally and globally.
Starting in the early 2000s, Misr for Engineering Works proudly officially announced becoming and still remaining the sole agent and exclusive distributor of HADEF reliable German crane components in Egypt to date.
Why stick to the usual 180° motion jib crane's limited switch when we can develop another one with motion freedom? This is precisely what Misr for Engineering Works decided to implement.
Since our team encompasses innovative experts and is empowered with advanced facilities, we determined that it is feasible to make a full round instead of half. After evaluating all possibilities and sketching the final design, we did it!
Currently, Misr for Engineering Works is registered as the first Egyptian crane manufacturer to design and manufacture the 360° motion jib crane with its ultimate freedom in motion. Now, the new 360° motion jib crane will help you reduce project time and lower construction costs.

313 TON Load Test Facility
Misr for Engineering Works is the first crane manufacturer in Egypt to design and manufacture its own test facility. What is unique about Misr's test facility its capacity to occupy loads up to 313 tons. It can also be adjusted to fold up to a third of its size, therefore occupying loads of up to 375 tons.
Realizing the demand for such an invention, we started to add it to our bundle of products and services to support our clients in the testing phase.
Taking special pride and care in supporting the Eastern and Southern African markets to obtain leading, internationally qualified crane supplies at local prices, Misr for Engineering Works paved the way to penetrating international markets by becoming an official holder of the COMESA Certificate of Origin in Egypt.
Being an active member company of the COMESA Trade Agreement in Egypt, we were the leading and first crane suppliers to provide Kenya with turnkey crane services by exporting to them directly without subcontracting any other company. Not only are we the only trusted company by the Government of Kenya, but we are also expanding to Soudan, Guinea, and the rest of the 21 African Member States encompassed in the COMESA trade area.